How to Buy and Sell Used Panties Online (Complete Guide)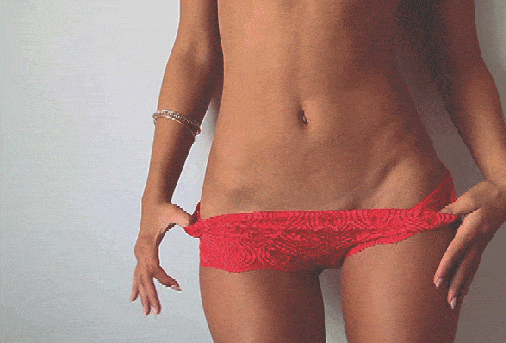 It doesn't matter if you're trying to make a little money to put yourself through school, take a vacation, buy yourself new boobs or save for a house selling used panties can be a great way to make a little extra cash. 
Wearing panties is something you already do anyway! Wear them, take them off, bag them up and ship them out. If making extra money wasn't enough who doesn't love the idea of wearing fresh panties every day anyway? 
Buying and selling panties online can be a little bit complicated but with my guide. I'll show you the ropes to navigating this silly business. 
Men If you're out there looking for a place to buy used panties this guide can help you as well! 
Why I started selling my panties: 
You may know me as an adult entertainment star Bailey Bae. Much of my success comes from my premium Snapchat account and my cam shows on myfreecams.com. As so many people began subscribing to my sexy premium Snapchat many began asking to purchase my used panties. Being that I've already worn them and my fans seem to love them I thought what the heck and began to sell them through my site. 
The process of selling panties: 
You might be wondering how panties get from my private parts to your front door. Its pretty simple. I simply wear a pair of panties for a period of time. Take a few photos in them. Take them off. Seal them up. Print the photos. Mail them off to their new happy homes. I make packaging as discreet as possible to not draw attention from neighbors or a nosey mailman. To ensure they make it to their destination I provide my buyers with a tracking code as well. 
If you are selling or buying through a third party the process is pretty similar. The sites make it super easy to facilitate the transaction. Keep reading down below to see 
How much money can you make / How much do they cost? 
The amount of money you make selling panties can really vary. If you sell privately on your own site you keep all of the money generated. However, driving traffic to your site can be tough and there are third-party sites where you can sell. Using a third party site is great because they already have a ton of traffic. Generally, you can expect to make between 40 – 90% of the sale depending on the site. 
If you're curious about how much to sell your used panties should cost that amount really varies depending on some variables. Many models offer the opportunity to pay for more days of wear. You might start at a base of say $30 and then pay an additional $20 per day of wear. Setting your base amount lower gives the buyer room to add on for additional things. If a model is higher profile her panties can go for hundreds of dollars. 
How to Get Started Selling Panties: 
1.  Make sure you are eligible
To sell panties online you do need to be 18+. The third-party sites that allow you to sell your panties will have you submit your ID to verify your age.
The next thing to do is make a profile on whatever site you want to work with. When registering I recommend using an email account specifically for this purpose and limit using your personal information as much as possible.
2. Select a site to work with 
When selecting a site to work the more you use the more money you will make. Most girls work with all the third-party sites and I recommend you do as well if you're just starting out. These sites are great because they already have tons of traffic, handle billing and protect your identity.
3. Write an enticing bio
Guys want to know about you and what makes you unique! The more a guy has a bond with you the more likely he is to pay top dollar for your used panties. 
4. Photos 
The photos on your profile are a huge deal. These photos are the best way for men to get to know you. While you can choose to show your face or not showing your face goes a long way. Men buy your panties because they think you're sexy! Show off how hot you are. Take sexy photos and let them know what they're getting. These photos help your buyers feel connected to you and get to know you better. Make sure you're showing off your body and all your best features.
5. Market yourself
Drive traffic to your new panty selling shop! You can drive traffic from Snapchat, Reddit, Instagram, or cam sites. Using #usedpanties on your social media sites can help people find you. Always use tons of hashtags in any social marketing you do. Additionally, you can sell you nudes on Snapchat and use the traffic to leverage panties sales. 
Top places for both buying and selling used panties
PantyDeal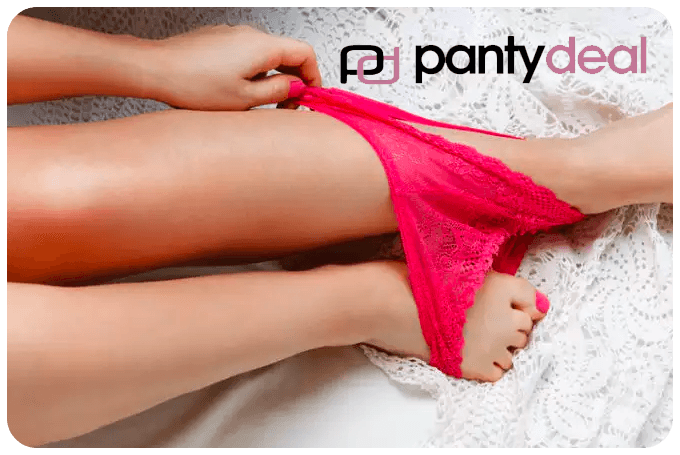 VISIT HERE: https://pantydeal.com
PantyDeal claims to be the number one marketplace for the buying and selling of used panties. Buyers and sellers can sign up for free and begin their panty transaction. 
As a seller: 
You can set your own prices. Securely and anonymously run your own little panty sale shop. You aren't charged transaction fees. 
As a buyer: 
You can message and chat your seller. Extensive privacy features. Member reviews, so you can learn about the experience other men have had. Skype and cam sessions are available. 
Snifffr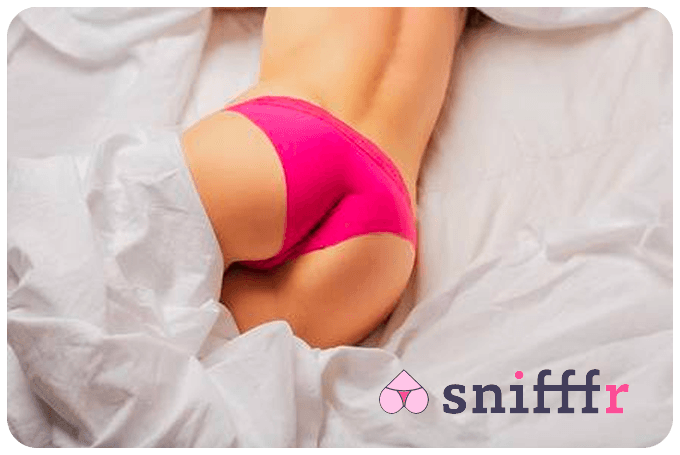 VISIT HERE: https://snifffr.com/
Snifffr is a great resource to buy and sell used panties. Snifffr does not facilitate shipping so shipping needs to be arranged between the buyer and seller. The seller should let you know how much shipping costs but it may vary depending on where you are located. 
As a seller: 
Snifffr does not facilitate the shipping or transaction so you will need to take care of this. We recommend using PayPal to handle transactions. When shipping, do not include your address as a return address to protect your privacy.
As a buyer: 
Panties are fake checked, sellers must upload a photo with the date and the panties on them. The transaction and shipping are handled between you and the seller so you will want to make sure this happens on a secured platform. 
SofiaGray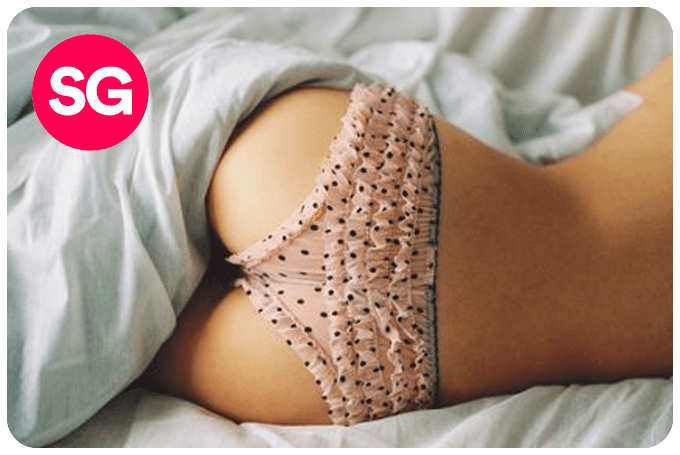 VISIT HERE: https://sofiagray.com
SofiaGray is one of the more popular pantie selling sites to buy and sell used panties on. This site makes it really easy to get up and running quickly. They have a ton of models and a ton of traffic so there is plenty for buyers to choose from.
As a seller: 
You keep 100% of the profits. You can sell internationally. You create your own shop. You can send your own traffic to your store. On SofiaGray you don't have to show your face if you don't want to. 
As a buyer: 
You can talk to a seller directly to negotiate exactly what you want. You can filter by what you're looking for. The site handles the transaction securely and privately. 
Reddit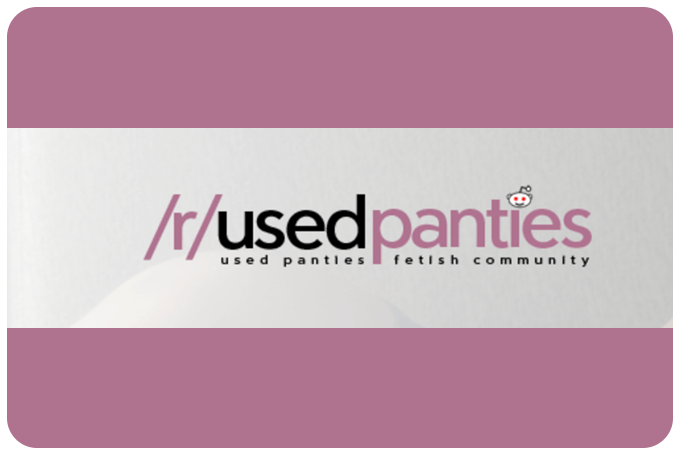 VISIT: https://www.reddit.com/r/usedpanties/
On Reddit there is a community for panty sales. By searching /r/usedpanties you can find tons of resources and buyers and sellers of used panties. Reddit is great because you can read the comments and see what people have to say about certain shops. 
As a seller: 
Reddit offers a ton of tips and advice to get you started selling your used panties. The community is super helpful so feel free to ask them any questions. You will have to set up your own profile and handle your own shipping and transactions. 
As a buyer: 
Comments from other purchasers can give you confidence in your purchase. There are tons of different sellers with specific niches so you can find exactly what you're looking for. Use a secure payment platform to ensure your transaction goes smoothly. 
Your own site!
Selling panties on your own site is the best. You get to keep all of the profits and you get to control your photos and videos. I love selling my panties through my own site because I get to interact with the purchaser directly. I can take special requests and know exactly where they are going. 
Selling my panties for myself is so much fun but does come with some challenges. When you sell on your own site you need to build your own site. Building a site through websites like Squarespace makes it super easy. Driving traffic to your site can be tricky as well. I drive traffic from my Snapchat, my cam shows, and my Instagram.  
You also need to handle your own shipping and billing. This part isn't too hard as there are a number of companies you can use for this. PayPal is one of the easiest ones to use and can help people send payment anonymously. 
Shipping your own panties is fun! Buyers like photos of you wearing the panties you are sending. Snap a few cute shots to send along with your panties. Make sure to double-check your buyer's address to make sure it gets to where it is going. Be sure to provide your buyer with a tracking number so they can see when they should expect their package.
A few quick packaging tips: 
Many buyers may want panties you've worn for a few days or worn to the gym. Panties like this are going to need to be dry before you ship them. If you ship them slightly wet they will smell moldy when your buyer gets them. To keep my yummy smells in I put panties in a ziplock bag, letting as much air out as possible, and then sealing it up.  
I love hearing from my fans after they receive their package. It's so fun knowing that my fans get to have a real little piece of me to enjoy. 
Other things you can sell: 
Making money selling panties online doesn't end there. There are plenty of things fans might want to purchase from you. 
Vibrators/ Dildos:
Sellings your used vibrators or dildos is super hot as well! Send your buyers photos or videos of you using the specific toy and then send it to them! 
A handwritten note:
As an add on have your buyers purchase a handwritten note from you. This is a sweet way to be even closer to your fans. 
Bathwater:
This might sound crazy but Belle Delphine, a gamer, just sold out an entire store of just her bathwater. It's worth putting in your shop and seeing how it goes. What do you have to lose? 
Bras:
Plenty of guys want to buy your bras as well. Offer a selection of matching sets for a cute package deal. 
Socks:
Dirty socks have a smell that turns some guys on. Consider adding socks to your shop for a larger selection of things to purchase. 
Gym Clothes:
I don't know about you guys but I adore new gym clothes so selling my old ones makes perfect sense. Take a cute video of you working out in them, package them up and ship them off. 
Conclusion: 
I hope this guide has been helpful for both sellers and buyers of used panties. Both parties should always do their best to protect their identities online. There are so many fun items you can sell or buy from your favorite camgirl or porn star. I love making all of my items nice and dirty for my buyers and the joy receiving them brings. I hope this guide helps get you on your way to making money or finding used items from your favorite babes. 
XoXo, Bailey