Cam Shows That Make the Most Money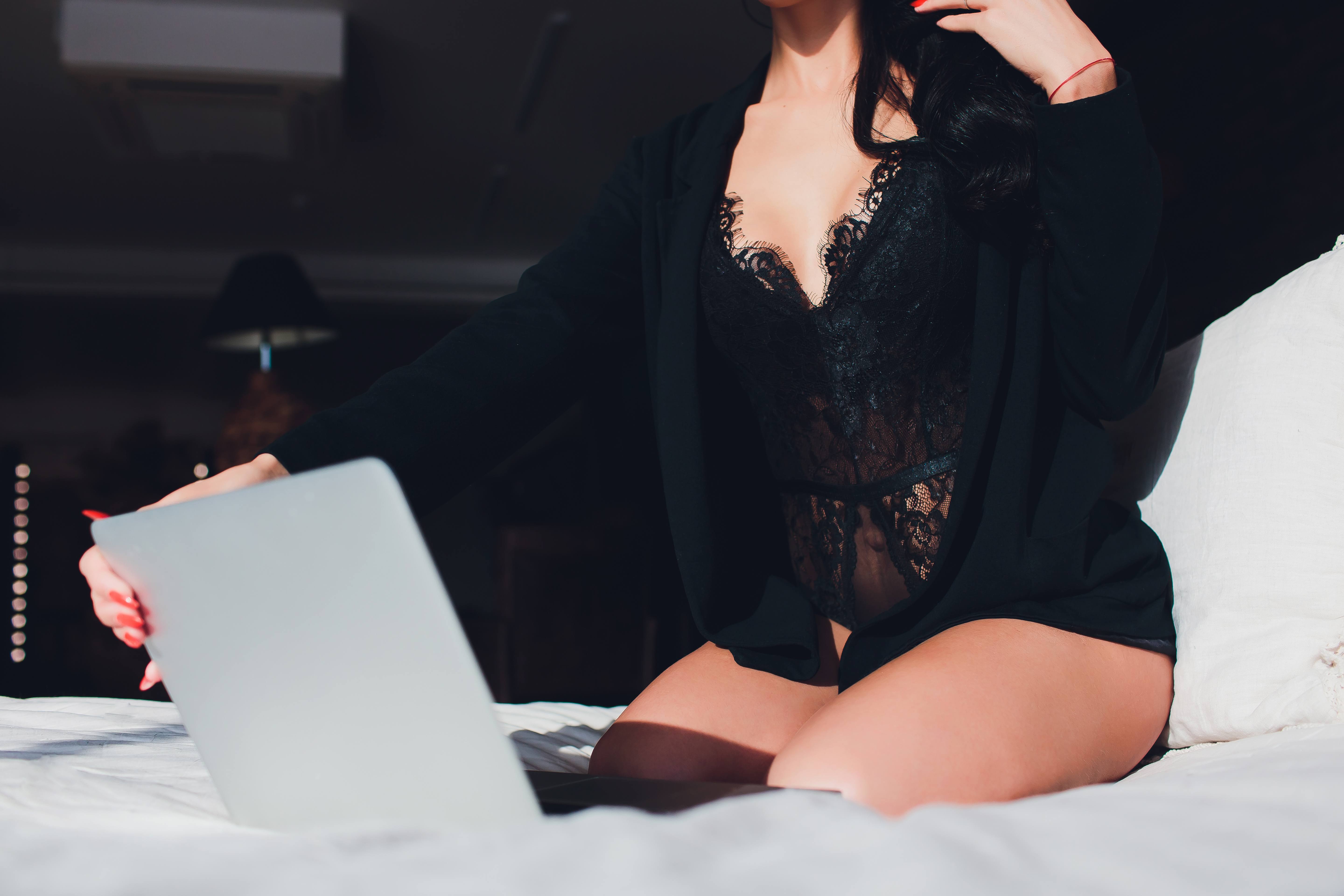 When you're just beginning your web camming journey you might feel pretty overwhelmed. There are so many beautiful and talented girls out there you might get worried you won't stand out. When I first began this was a huge fear for me. Initially, it was hard to stand out and I wasn't making a ton of money.  What I was making were some pretty rookie mistakes. This is the last thing I want for you! I want you to put on shows that make you feel super sexy and confident and most importantly make you tons of cash.   
If you're new to camming you might not even know that there are a variety of shows you can put on! Think about it, just like porn certain people are turned on by certain things. You can make your campsite super niche as in you only do feet shows or super broad and sprinkle in a bit of whatever you're in the mood for.   
As for me, I like to keep it spicy. My members seem to enjoy the variety and watching me do something new. The unexpected keeps them coming back and gives me something to entice them with for my upcoming shows. Here are some of my favorite types of shows to put on and tend to make me the most money. 
Sex toys
Using toys in cam shows is a no brainer. I actually think it might be tough to be a cam girl without using any toys. They're such a fun way to add a sexy element to any scene. While using your fingers to play with yourself is hot, throwing toys in the mix helps your viewers visualize being there with you.  
Toys that I see bring in the most money are dildos and butt plugs. There are tons of options when it comes to choosing dildos. I find that a lot of my viewers really like to watch me use glass dildos. Something about the hardness of them people seem to like. Make sure you do a lot of teasing with the toy before actually putting it in. The longer you drag it out the more money you will make.   
Butt plugs are not for everyone but my viewers go wild when I use them and I enjoy them as well. You can get butt plugs with tails, gems and all sorts of things on the end of them. If you're new to butt plugs start off slow and work your way up in size. Butt plugs come in metal, glass and wood. I prefer metal and it's easy to keep clean but each to their own.  
Couples shows
Couples shows are an awesome way to grow your fan base. Initially, your fans will likely be used to seeing you playing along so it can be very exciting for them to see you with someone else. If you know a cam girl in your area or that's a friend consider doing a show together. When you guest appear on her show you might find you get some new fans from her following. She can then do a guest performance on yours as well.  
Deciding to couple up might have you wondering if you should choose a guy or a girl. The choice is up to you. I've found that viewers really enjoy both. Whatever you're comfortable with should help make your decision. I do shows with men but find they usually don't want their faces shown which is fine my fans enjoy watching me get it on with someone real anyway.   
Girl on girl shows are always going to be a big hit. There is something sensual about a the softness of two women. Grab a girlfriend and have some fun. You'll both make good money and it could be a hot situation for you anyway. 
Showers/baths 
I highly recommend sprinkling in a shower or bath show into your rotation. For one, you're going to be showering any way so two birds on stone. For two, guys love watching a girl all soaped up. To pull this off set up your camera near your shower and get to it. I have a toilet next to my tub so it makes it easy to set my camera on that.  
Pro Tip: get some baby oil and get shiny and wet. Your viewers are going to die watching this show. Throw some toys in the tub to play with while you're at it. Have fun and enjoy watching the money rain in.  
Feet
Don't ask me why this is the case but foot fetishes are one of thee most popular fetishes in the world. Don't think that because you're not strictly a foot cam girl that your viewers won't enjoy this show. You'd be shocked at how many guys enjoy it and it's something different anyway.  
You're probably wondering how one puts on a foot show. There are so many different categories within foot fetishes but for the most part its pretty simple. Put some lotion on in front of your audience, point and flex your feet a lot, oil them up, put heels on and take them off. Just play with your feet and trust me your viewers will eat it up.  
Holidays
Holiday shows are such a great way to put on a show that makes a ton of money. You can always hype up a holiday and give people a date to expect you to do something extra naughty in a cute themed way.  
Messaging like, "You guys won't want to miss my Christmas Special, see you here tomorrow where I'm going to be putting candy canes in sexy places." drives men wild. When you pitch a show like this your viewers know its special and not what you usually do. They'll come pouring back in just to watch you do something cute and festive.   
I hope these ideas helped you get inspired on the types of shows you can put on to rake in the cash. Keep it creative and exciting. My final tip is to write down all the shows you do and how much money you make. Also record the times you do your shows. You will start to notice patterns and get to understand your audience better which means more money for you! Have fun and play safe.